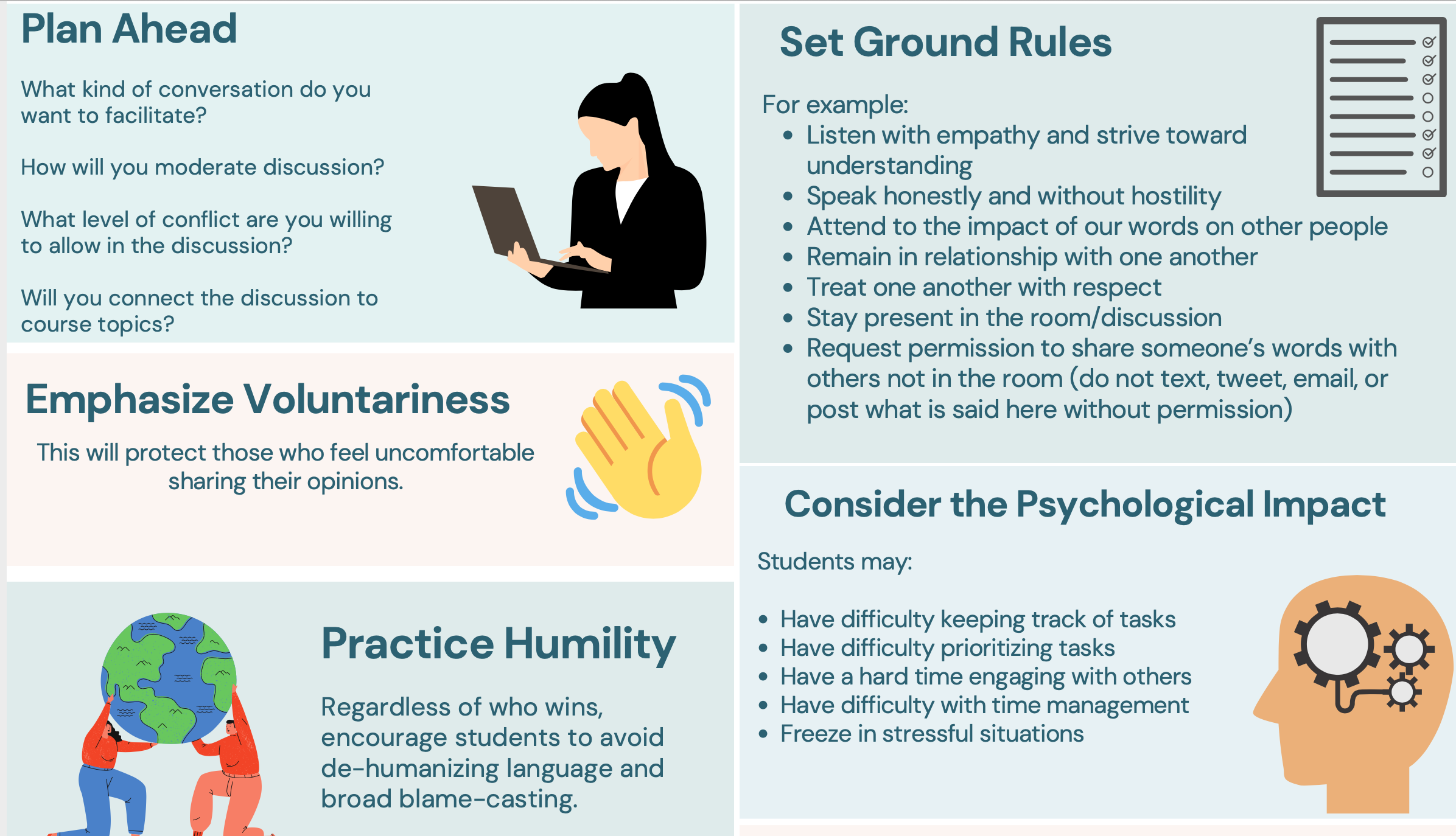 Managing the 2020 Election on Campus
---
The 2020 election is taking place amid growing polarization in the US, divisive rhetoric, nationwide protests for racial justice, and a deadly global pandemic. These factors, among others, can make discussions about the election difficult and fraught.
.pdf, two pages
Because many of our students are not currently on campus, a primary way they are interacting with the Emory community is through their coursework and extra curriculars. As such, it is likely that issues surrounding the election and its aftermath will enter our classrooms and events, either planned or unplanned, as students try to understand the election results and its consequences for them and their communities. No matter the outcome, our students, like many people, will experience a range of emotions and reactions to the election results – some will experience anxiety, a sense of loss, anger, or traumatization, while others may be pleased and excited for the future.
Given the range of reactions to the election likely to be present in the classroom and across campus, it is important for us to anticipate this and plan how they would like to conduct these discussions. Here is a two-page flyer with resources for managing the election across campus.
.pdf, two pages
This has been a collaboration between the CFDE, Laney Graduate School, and the Department of Political Science. Special thanks to Amanda Marie James, Elena Lesley, and Alexander Bolton.