Apr 18-19: Meet the Editor and Agent
---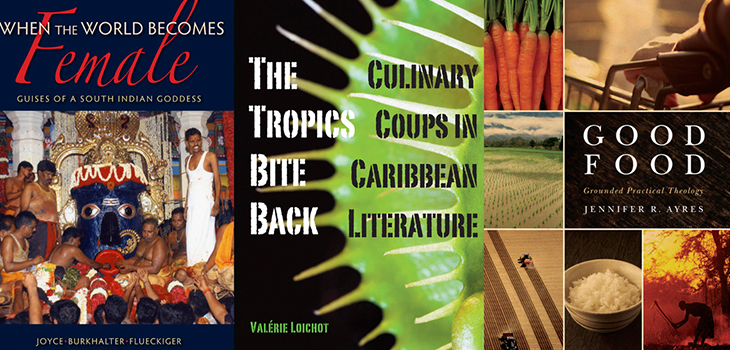 Public Discussion: Monday, Apr 18, 2015 | 4:00 PM | Jones Room, Woodruff Library
Individual Short Consultations for Faculty | Tuesday, Apr 19, morning and afternoon (times to be assigned, see below to request a consultation)
Emory faculty are invited to Meet the Editor and Agent, an annual event that brings experts in publishing to campus, sponsored by the Center for Faculty Development and Excellence. Please join us on for an illuminating panel discussion and Q&A session with Eric Schwartz, editorial director, Columbia University Press, and Jessica Papin, literary agent with Dystel and Goderich Literary Management (New York). Our two expert guests will discuss trends and expectations for faculty authors in the current environment of scholarly publishing
Faculty authors will have opportunities to meet one-on-one with Mr. Schwartz and Ms. Papin on Tuesday, April 19, to discuss individual projects and proposals. This is a tremendous opportunity to make an impression and connection that will help faculty get their work into publication. To meet with one or the other, please submit a short summary or abstract of your book project to Allison Adams (aadam02@emory.edu) no later than April 7. Mr. Schwartz and Ms. Papin will review the summaries before their visit to campus. This brief description of your book should be two pages maximum and include some abbreviated biographical information. Please also include contact information. A limited number of these slots are available and they tend to fill up quickly, so make your appointment request early (first come, first served).
Eric Schwartz is editorial director of Columbia University Press. Before joining the press in September 2014, he was senior editor for sociology and cognitive science at Princeton University Press, a job he had held since 2008. During that time he established a new list in cognitive science and revitalized the sociology list, turning it into one of the top lists in the field. Before moving to Princeton he was psychology editor at Cambridge University Press. He started his career at Springer as a manufacturing assistant and Oxford University Press as manufacturing controller. He became production controller at Cambridge and moved into the editorial department in 2006. Along the way he earned a Ph.D. in political science from the New School for Social Research. His BA, in international relations, is from the University of Delaware. Eric has been active with the Association of American University Presses and the Bookbinder's Guild of New York. He has started a sociology list at Columbia University Press and is building upon the existing list in neurobiology and behavior.
Jessica Papin is an agent with Dystel and Goderich Literary Management in New York. She first joined DGLM in 2003, after spending eight years as an editor at Warner Books (now Grand Central). In 2004, she moved to Egypt, where she spent three years working for the American University in Cairo Press. Upon her return to the United States, she rejoined Dystel and Goderich. With a background on both sides of the desk, she loves working collaboratively with clients to shape and refine their work. Her stay in the Middle East has given her an abiding interest in the history and politics of the region, as well as the broader Islamic world. She is interested in plot-driven literary and smart commercial fiction, and narrative non-fiction across a range of subjects, including history, medicine, science, economics, and women's issues. In every case, she looks for passion, erudition, and storytelling skill. A wry sense of humor doesn't hurt.
Share This Story