Seeking Faculty Books Published in 2016
---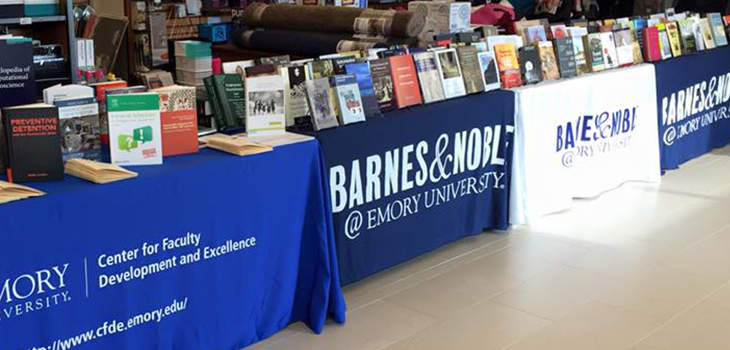 On the afternoon of Monday, February 6, 2017, the Center for Faculty Development and Excellence, together with the Emory University Bookstore and Emory Libraries and Information Technology, will host the annual Feast of Words, a celebration of Emory faculty authors (or editors) of books published in 2016. At that time, the CFDE also will publish a list of these titles. The Feast of Words celebration is sponsored by the AJC-Decatur Book Festival and will take place this year in the Joseph W. Jones Room of the Woodruff Library.
If you published a book this year, please let us know to be included on this list of honorees. Likewise, if you know of a colleague who published a book this year, again, please let us know.
Please submit information about book-length projects only.
Please send us this information no later than December 15, 2016, so that we can make every effort to have your book represented at the event on February 6.
Look for more information to come about this event celebrating this year's faculty books.
Share This Story