Thinking Together: Scholarly Collaborations
---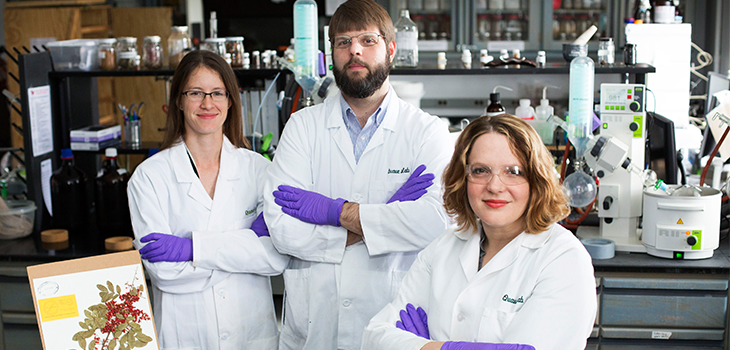 The frisson of thinking together exists at the heart of collaboration in academic research and writing. But for collaboration to work well, partners must embrace a shared understanding of process as well as product. In this series of programs in 2017-18, faculty are invited to explore the ways collaboration is approached, understood, and manifested in different scholarly environments.
International Collaborations
Faculty Panel Discussion
Wednesday, February 7, 2018, at Noon
Location: Jones Room of Woodruff Library
Presented in partnership with the Office of Global Strategy and Initiatives. 
What are the most important things to know for scholars collaborating across continents and cultures? In this session, four faculty from different fields who have collaborative projects in other parts of the world and/or with international partners discuss best practices and advice, common pitfalls to avoid, what they think makes for a great international collaboration, how they found collaborators, and more.
Panelists: 
Aryeh D. Stein, Hubert Department of Global Health, Rollins School of Public Health
Jeffrey Lesser, Department of History, Emory College of Arts and Sciences
Deborah Bruner, Nell Hodgson Woodruff School of Nursing
Gonzalo Vazquez-Prokepec, Department of Environmental Sciences, Emory College of Arts and Sciences
Lunch will be provided
Previously in this series
Differences and Partnerships in Scholarly Collaborations
Faculty Panel Discussion
Wednesday, October 18, 2017, at Noon
Jones Room, Woodruff Library 
Collaborations can be successful and productive among scholars at different points in their career trajectories. At the same time, we know that such collaborations can have challenges and grey areas, given differences in authority and power. How do rank, gender, and other forms of difference affect the dynamics among collaborators, especially in the sciences? What are the best approaches to collaborating with students? Speakers will focus on best practices and common challenges in such partnerships. How do issues of authority and responsibility work best among multiple PI's and co-investigators? What is "managing up?" What are the main considerations in authorship when collaborative research is published?
Panelists:
Creative Collaborations in the Humanities
Presentation (video coming soon)
Wednesday, November 1, 2017, at Noon
Jones Room, Woodruff Library
Speaker: Sylvia Miller, Senior Program Manager, Publishing Innovations, and Publications Manager, Humanities Futures, Franklin Humanities Institute, Duke University
Miller will discuss what makes a good collaboration in the humanities, drawing on her experiences as manager of the Consortium of Humanities Centers and Institutes, program manager at Duke University's Franklin Humanities Institute, co-founder of the inter-institutional Publishing Makerspace working group, and director or coordinator of several international scholarly collaborations funded by the Andrew W. Mellon Foundation. How can faculty and institutions structure, create, and support "humanities labs"? What do humanities faculty need to have and know in order to collaborate successfully across disciplines and around themes? 
Share This Story