Frankenstein Pre-Texts Workshop
---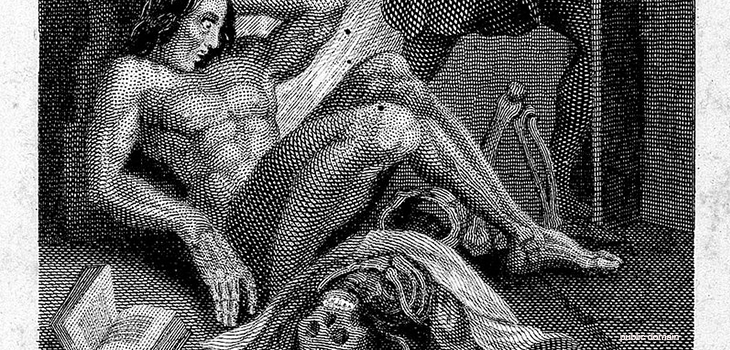 The CFDE Engaged Learning Program, in partnership with the Emory Integrity Project, invites you to participate in three Pre-Texts workshops focused on Mary Shelley's Frankenstein. These workshops (coming on the eve of Frankenstein's 200th anniversary of publication) are an opportunity for diverse groups of faculty, staff, and students to deeply explore segments of this novel through this unique approach to engaging written text(s).  Because each workshop will work with a different part of Frankenstein and draw on various Pre-Texts activities, faculty are welcome to attend as many workshops as they would like to more fully experience the pedagogical practices of Pre-Texts.  
What is Pre-Texts?
Pre-Texts was developed in collaboration with the Cultural Agents Initiative. Initially developed by Professor Doris Sommer of Harvard University, Pre-Texts is a highly flexible train-the-trainers program that is grounded in community arts and organizing strategies gleaned from Latin American contexts. At the heart of Pre-Texts is a profound respect for the text, for words, for stories told artfully, and for a degree of difficulty, that "offers the pleasure of challenges that ignite the imagination" (Sommer, The Work of Art in the World). It is also grounded in the profound conviction that engagement with these texts through mutual appreciation and respect sparks civic agency and full participation.
As a member of the core team of Capacity Builders for Pre-Texts, the Director of Engaged Learning Vialla Hartfield-Méndez has created Pre-Texts workshops for faculty and graduate students, inviting the use of the Pre-Texts approach in their classrooms and other settings.  Additionally, the CFDE facilitates workshops to engage faculty, students and staff with local community partners, especially K-12 school partners. 
When are the workshops?
The mini-workshops organized around segments of Frankenstein will be offered Tuesday, October 24; Thursday, November 2; and Wednesday, November 8, from 5:30 to 7:00 pm in the Center for Ethics Seminar Room (162). A light meal will be served beginning at 5:15. Space is limited and spots are available on first-come-first-serve basis. Once you are registered, you will receive a confirmation email.
Share This Story