Journal Article Workshop and Writing Group
---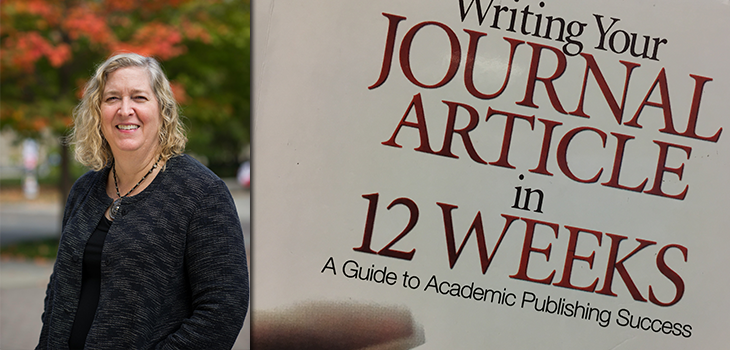 One-Day Workshop for Faculty and Graduate Students
Fall Semester Writing Group for Faculty 
One-Day Workshop: Successfully Publishing Journal Articles in the Humanities and Social Sciences
Date: Friday, Sept 14
Time: 9:30 am – 4:00 pm (lunch noon-1:30 on your own) Jones Room, Woodruff Library
Fall Semester Faculty Writing Group
Write A Journal Article in Twelve Weeks
September – November 2018 (schedule and location TBD)
The Center for Faculty Development and Excellence, the Department of Spanish and Portuguese, and the Laney Graduate School, are pleased to welcome Wendy Laura Belcher, the author of the best-selling workbook Writing Your Journal Article in Twelve Weeks: A Guide to Academic Publishing Success, to campus to present a daylong workshop for faculty and graduate students on Friday, September 14, in the Jones Room of the Woodruff Library.
In the workshop, titled "Successfully Publishing Journal Articles in the Humanities and Social Sciences," Belcher will share strategies for achieving success in the academic writing arena, including setting up a work schedule and clarifying arguments.
Space is limited; first come, first served. 
Wendy Laura Belcher is an associate professor of medieval, early modern, and modern African literature with a joint appointment in the Princeton University departments of Comparative Literature and African American Studies. She has been a long-time editor with academic journals, and is an award-winning scholarly writer. She has worked with more than a thousand scholars around the world and her workbook has been helpful in getting participants tens of thousands published in peer-reviewed academic journals.
We will send you more information later, but we suggest that you arrive with a draft of a journal article or another piece of writing in progress --  either printed out or on your computer, as this will enable you to take full advantage of the workshop. Do bring your laptop as you will spend part of the workshop actually writing. 
The CFDE will also organize a fall semester journal article writing group for faculty interested in working their way through Belcher's book with the goal of writing a journal article in twelve weeks. The CFDE will purchase 5 copies of the book to be shared among participants.
Share This Story