Academic Leadership Program Graduates 16 Faculty
---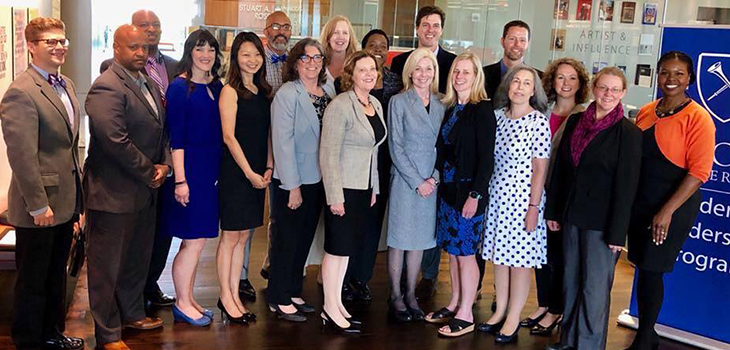 Sixteen faculty, including six from other Atlanta area institutions, completed the 2018-19 Academic Leadership Program. An Office of the Provost initiative managed by the CFDE, the program provides specialized training and development for the next generation of academic leaders.
The program brings together faculty members from both Emory and Atlanta-area colleges and universities, including Agnes Scott College, Clark Atlanta University, Georgia State University, Georgia Institute of Technology, Morehouse College, and Spelman College.
Meet 2017 - 2018 ALP Participants
The curriculum is designed to help participants focus on their individual leadership development, to enhance their understanding of the complexity of the university, and to create a pipeline of future university leaders.
Participants attend a series of workshops with applied learning in topics such as:
Conflict resolution
Diversity and inclusion
Leadership styles
Legal affairs
Management skills
Media and communications
Strategic planning
University finance, planning, and assessment
Share This Story