University Course on Frankenstein Culminates Anniversary Year
---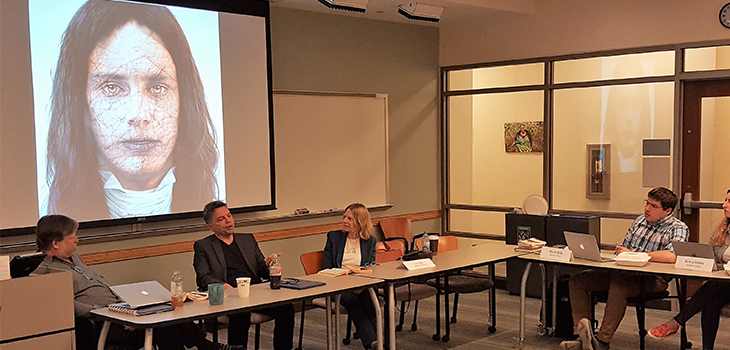 2018 marked two hundred years since the publication of Mary Shelley's novel, Frankenstein, whose thought- provoking depiction of science, ethics, cruelty, and compassion continues to challenge scientists and artists.
This University Course brings together faculty from medicine, public health, bioethics, disability studies, law, literary and cultural studies, film studies, the natural and physical sciences, and the arts to discuss the questions of knowledge-seeking and responsibility that Shelley's novel raises. 
The course, convened by Laura Otis (English) and Paul Root Wolpe (Center for Ethics), was part of a yearlong series of programming to commemorate the novel's bicentennial.
Share This Story