Mass Incarceration in the American South
---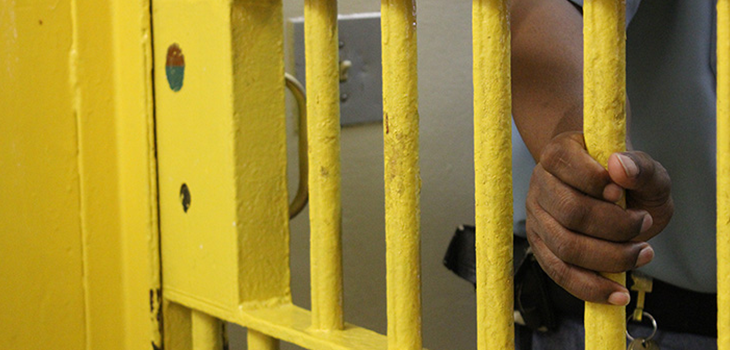 Call for Participants
Academic Learning Community:  Mass Incarceration in the American South
Emory University Spring 2019
Conveners
Jennifer Sarrett, Lecturer, Center for the Study of Human Health, Emory College
Jay Hughes, Associate Director, Student Progress; Director, Jones Program in Ethics and Advanced Student Fellowship, Laney Graduate School
For this ALC, we will come together to discuss a wide range of contemporary issues relating to mass incarceration and explore these issues in the context of the American South. We will place the unique concerns of the modern carceral system into conversation with the South's distinct cultural profile, including the area's high rates of incarceration, historical and current race relations, distinct public heath profile, gender norms, religious diversity, and socio-economic disparities.
Academic Learning Communities are informal seminars that are intended to:
engage faculty in collaborative explorations of innovative research and teaching topics;
bring guest speakers to campus to enhance the curriculum and learning; and/or
help disseminate important research discoveries and innovative learning strategies to the broader community. 
Learn more information about past academic learning communities
Particulars
The Seminars will meet from 12:00-1:30pm on the following dates: January 23, February 13, March 6, March 20, April 3, April 17.
ALC Output: Interdisciplinary Summit/Symposium: This event will be comprised of presentations on the major issues and concerns related to criminal justice and mass incarceration in the South. For this, we will invite people from other universities working in the area, from southern state correctional departments, people who have been touched by incarceration, students, etc. Throughout the semester we will develop a list of major questions/issues to address at the summit/symposium and perhaps work towards a white or grey paper with the findings.
Each meeting will balance presentations by facilitators or seminar participants with group discussions of pertinent readings.
Suggested readings will be loaded into Canvas prior to the session, and/or will be made available separately.
Up to 20 participants will be accommodated and will include both faculty and graduate students from across the university.
Selections will be announced in early December. A limited number of spaces will be reserved for graduate students based on the relevance of their research to the topic.
Share This Story