Become a CFDE Teaching Fellow
---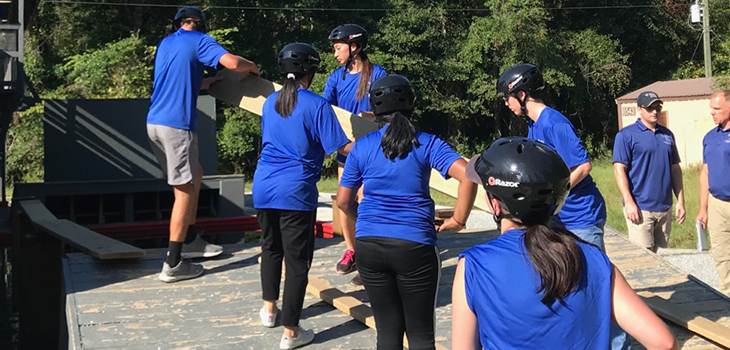 This program starts with a meeting in the week before graduation in May 2019 and ends in May 2020.
Aims
For faculty members to develop a project related to teaching and to share it with the community
To support teaching in the undergraduate curriculum as part of wider effort to bolster the undergraduate academic experience at Emory
To help develop inclusive classrooms
To highlight existing faculty teaching expertise
Program
Open to all fulltime faculty in Emory College, Oxford, Nursing and Business.
Year-long: starts in May 2019, ends in May 2020.
$2500 (dispersed in three payments into a research or departmental account in summer 2019, fall 2019, and spring 2020). We are currently looking into the option to take this money as summer salary support; please contact Eric Weeks (erweeks@emory.edu) directly if you are interested in this option.
Applicants must have a smart key to which money can be disbursed.
Eligibility
All fulltime faculty engaged in teaching
Record of excellent teaching
Applications
Chairs and deans may nominate; self-nominations are also accepted
Accepted applicants will be notified by May 8, 2019
Applications must be sent to: CFDE Teaching Fellows
Application must include:

A brief email from chair supporting the application
A 1-page statement identifying record of excellent teaching (evaluations, or peer letter, or award) the specific expertise the applicant wants to develop, and specific outcomes
A sample syllabus as evidence of your approach to teaching
On acceptance, the Teaching Fellows will:
Meet the week of May 13, 2019 with CFDE to develop a plan for the fellowship
Sign a Teaching Fellows Agreement which commits faculty member to: 

Reading on teaching in their discipline or related to the issue they want to focus on (in consultation with CFDE teaching team)
Hosting a teaching table to share their knowledge
Attending two cohort meetings a semester with CFDE teaching team
Writing a one-page report on their work as a Teaching Fellow
Creating a bibliography for the CFDE Knowledge Hub arising from their research
Examples of possible projects
Inclusive classrooms
Revising Introductory Courses
Developing case studies for a course
Developing a peer assessment program for your course
Creating cohorts across classes and/or schools
Hosting conversations in a department on relevant pedagogy
Public scholarship, engagement with communities
Creativity in the Classroom
Researching and fostering peer teaching
Online teaching, multiple formats
Adapting small courses for courses with large lecture formats
Working with international students
Working with refugee and immigrant populations in the Atlanta area
Working with other institutions in the Atlanta area, through research, institutes, centers, joint academic programs, etc.
Share This Story