CFDE Hosts Two Academic Learning Communities This Semester
---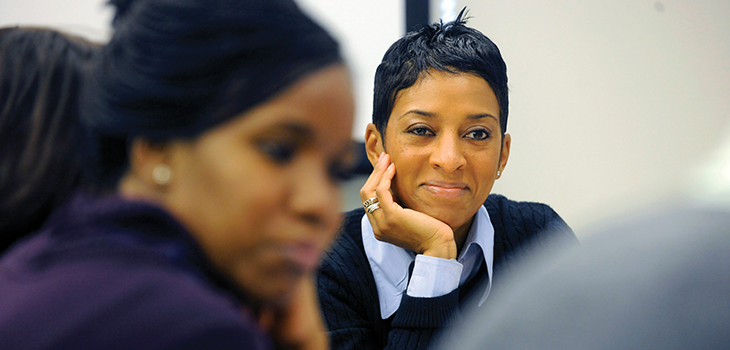 This semester the CFDE is hosting two great Academic Learning Communities (ALC): Mass Incarceration in the American South convened by Jen Sarrett and Jay Hughes; and Synergizing across STEM at Emory convened by Megan Cole.
Mass Incarceration in the American South
Discussions will cover a wide range of contemporary issues relating to mass incarceration and explore these issues in the context of the American South. The group will place the unique concerns of the modern carceral system into conversation with the South's distinct cultural profile, including the area's high rates of incarceration, historical and current race relations, distinct public heath profile, gender norms, religious diversity, and socio-economic disparities.
Synergizing across STEM at Emory
Certain concepts and skills that are core to introductory STEM courses can be taught in slightly disparate ways between Departments and there may be missed opportunities for building cohesive understanding of fundamental concepts and the overarching process of science. During this ALC the group will share lecture and lab course learning objectives and formats to identify shared and distinct objectives across departments. The group will then discuss ways to synergize content and how the increasingly interdisciplinary nature of science can be incorporated into the introductory research experience for Emory students.
Stay tuned for more information later in the Spring about outcomes and reports from the ALCs!
Share This Story