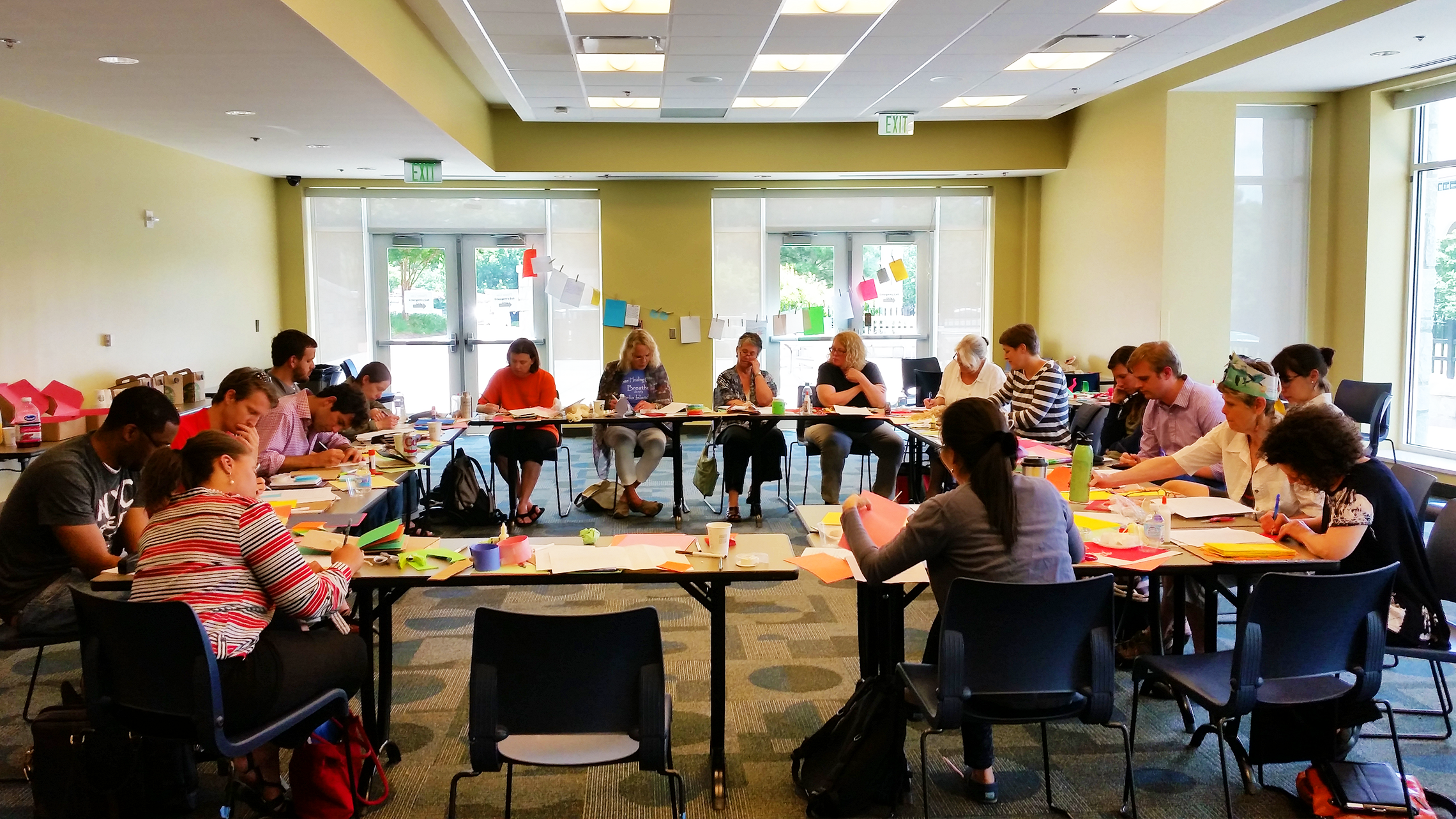 Community Engaged Learning Programs
---
The Engaged Learning Program integrates pedagogical approaches developed in community-based settings into the academy.
March 29: STEM/CEL Workshop
Community-Sourced Pedagogies
Examples include story circles and Pre-Texts workshops, a highly flexible train-the trainers program with basic elements emerging from community settings in Latin America.  
Stories from the Pandemic Project
Stories connect individual lives to social, institutional, and cultural contexts and help communities create shared meaning. Emory Telling and Hearing our Stories (ETHOS) and Emory's Oral History Program are responding to COVID-19 by announcing Stories from the Pandemic Project. Telling stories helps heal and hearing stories that are both the same and different from one's own helps provide perspective and empathy. Stories from the Pandemic will leverage the power of stories to create a shared personal and intellectual experience that will help the Emory community understand and cope with the COVID-19 crisis.
Engaged Scholarship and Research Consultations
The CFDE offers extensive one-on-one consultations for faculty members wishing to embark on community engaged scholarship and research. The director of engaged learning and her graduate assistant provide resources, consultations on best practices, and hands-on assistance in establishing and maintaining strong community partnerships. The CFDE can also assist with assessing partnerships and provide advice on integrating engaged research and scholarship in tenure and promotion portfolios. To schedule appointments for an engaged research or scholarship consultation please send an email to director of engaged learning Vialla Hartfield-Méndez, vhartfi@emory.edu.
Engaged Learning and Pedagogy of Engagement Teaching Consultations
Through the director of engaged learning and her graduate assistant, the CFDE provides extensive consultation on implementing and best practices for pedagogies of engagement. The CFDE can assist in syllabus and assessment design, as well as in establishing relationships with community partners. Class visits, one-on-one planning meetings, and help with locating resources are available through the CFDE. In addition the CFDE can connect you to a large pool of instructors who have already successfully implemented community engagement into their classrooms. Please stay tuned for workshops and events hosted by the CFDE on engaged learning. If you are interested in incorporating community engagement into your classroom, please contact the director of engaged learning, Vialla Hartfield-Méndez at vhartfi@emory.edu.
Additional Support