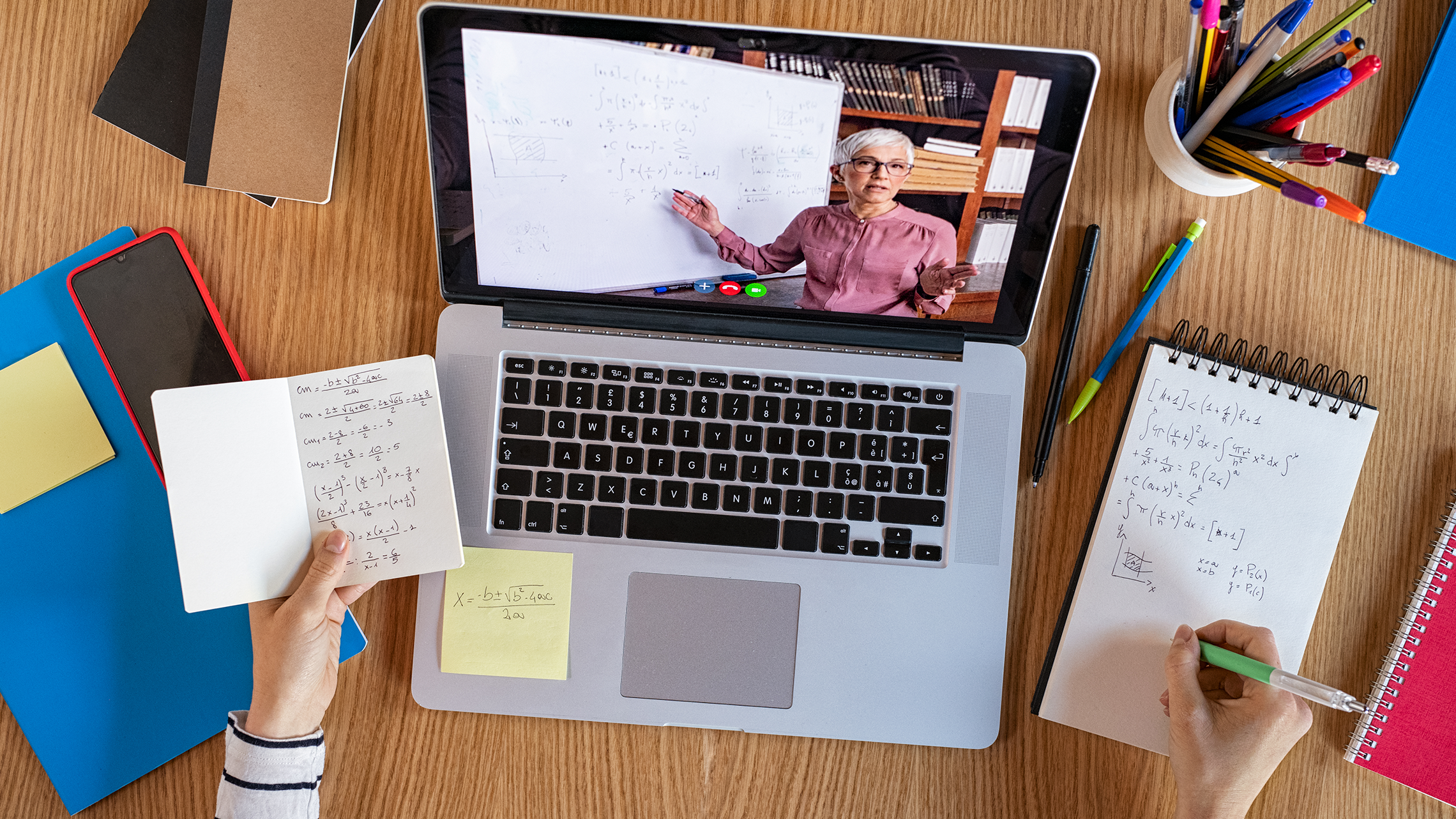 Online Teaching and Learning Programs
---
The CFDE offers programs to support faculty in their online teaching endeavors.
Summer 2021
Course Development Working Group
Please register for the working group to be added to the Canvas site where the series will be facilitated
Once you are added to the site, you are welcome to move through the material at your own pace—no content will be locked
Anyone who is preparing to teach or supporting teaching is welcome to register (faculty, guest instructors, graduate students, TAs)
CFDE will host a webinar every Tuesday morning at 10 am introducing that week's topic, answering questions, and facilitating group discussion.
The webinar is supplementary and is attendance is not required. If you can, take a look at the content before the Tuesday meeting to see if extra guidance/conversation would be useful that week.
There is a peer-partnering option (see details below), and if you are interested in that, you will need to come to the first session to be paired up.
Note to past participants: If you found this guided process helpful in preparing your previous course sites, feel free to register again!
Dates:
Access to the full content begins on Monday, June 7th
Supplemental Webinars are the following Tuesdays@10

June 8th
June 15th
June 22nd
June 29th
CLICK for Full Program Description
Check back soon for more summer offerings!
Previous Offerings
It's About Flipping Time!
Currently Running
Join a cohort of faculty to examine the value of a flipped class and apply these methods to your own course. Whether you've been thinking about it for a while or now have more resources due to online learning constraints, now is the time to take a shot at FLIPPING YOUR COURSE! The goal of this series is to apply the flipped classroom model to a new or existing course.
 Registration Closed
Trivia Games in Zoom
Held on Friday, March 5th 10:30-11:45 am
This session will go over how to effectively run a team trivia/Quizzo style review session using breakout rooms. We'll start by playing a few games, and then look at how we set them up.
Recording available by request. Email Liesl Wuest, lwuest@emory.edu.

Discussion Boards Can and Should Be More Than Busy Work
Recorded on Monday, March 9th 1:00-2:15 pm
If you feel like discussion boards are more busy work for you and your students than they are helpful, come to this webinar and hear from faculty who are happy with how they are working for them and their students. 
The session will be broken in three sections--Tips & Strategies, Faculty Panel, Q&A-- and will be recorded for later viewing. The Drop-in Working Hour on Tuesday, March 10th, will be devoted to this topic as well.
Additional Resources: