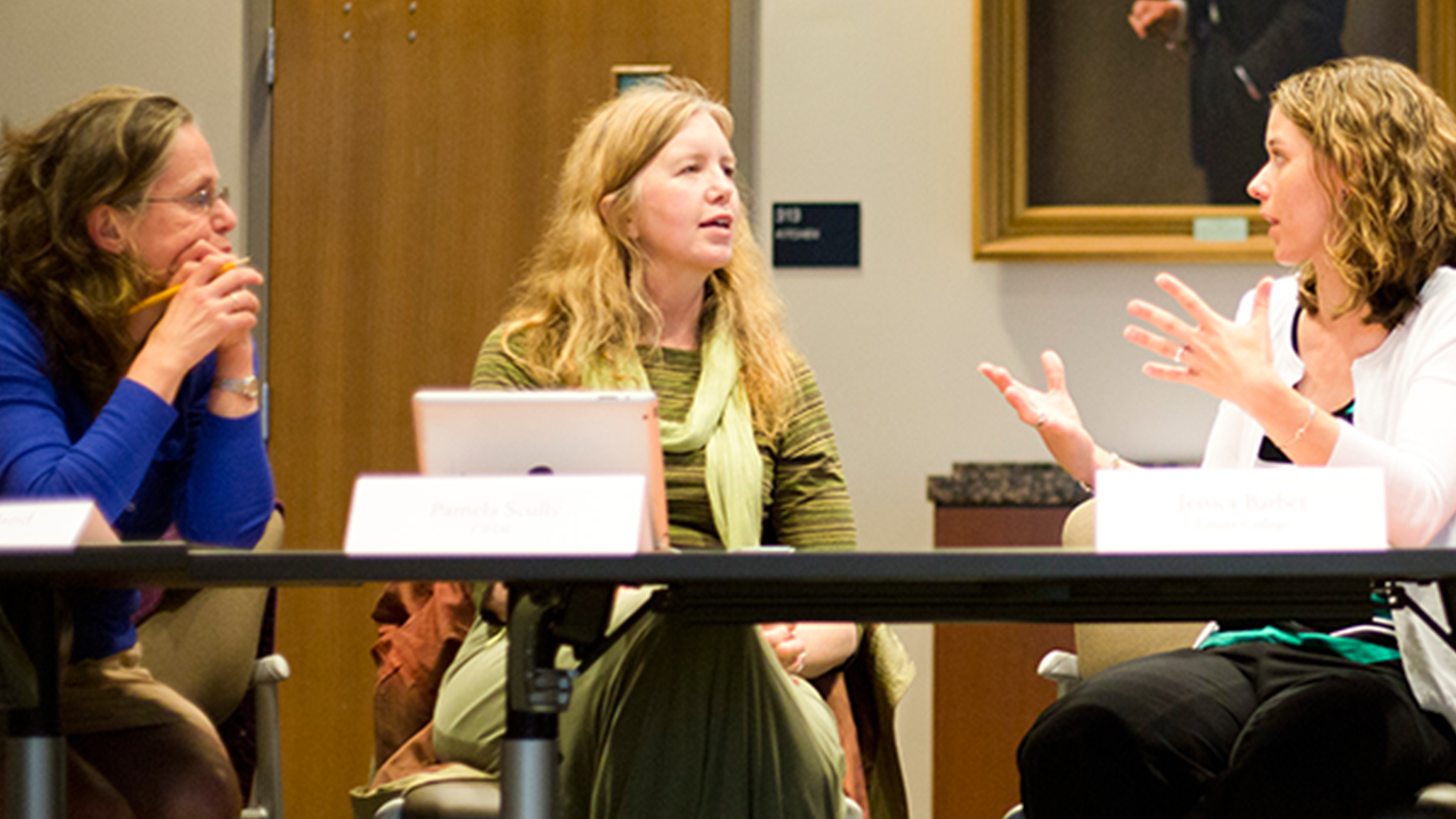 Mentoring & Career Development Programs
---
The CFDE offers programs throughout the year on professional and career development for faculty.
Tuesday, Oct 4: Reimagining Retirement Hybrid Luncheon
The CFDE and the Emory Emeritus College are partnering to present "Reimagining Retirement: A Vibrant Intellectual Life Continued."
At this hybrid event for current faculty, four emeriti faculty will each tell their "retirement stories" and the new intellectual ventures they are pursuing in this extension of the long arc of a faculty career. 
Tuesday, October 4
Noon to 1:30 pm
Joseph W Jones Room, Woodruff Library, and Zoom

This event will be presented both via Zoom and in-person. In-person guests will be served lunch. 
Deadline to register for in-person luncheon is September 28.
Panelists
Steve Nowicki, Charles Howard Candler Professor Emeritus of Psychology
Helen O'Shea, Emerita Professor of Nursing
Don Stein, Asa G. Candler Professor Emeritus of Emergency Medicine
Bobbi Patterson, Emerita Professor of Pedagogy, Department of Religion
If you require a disability-related accommodation to participate in this event, please contact Allison Adams, CFDE, at aadam02@emory.edu to arrange services. Early requests are strongly encouraged to allow sufficient time to meet your access needs.
Additional Support