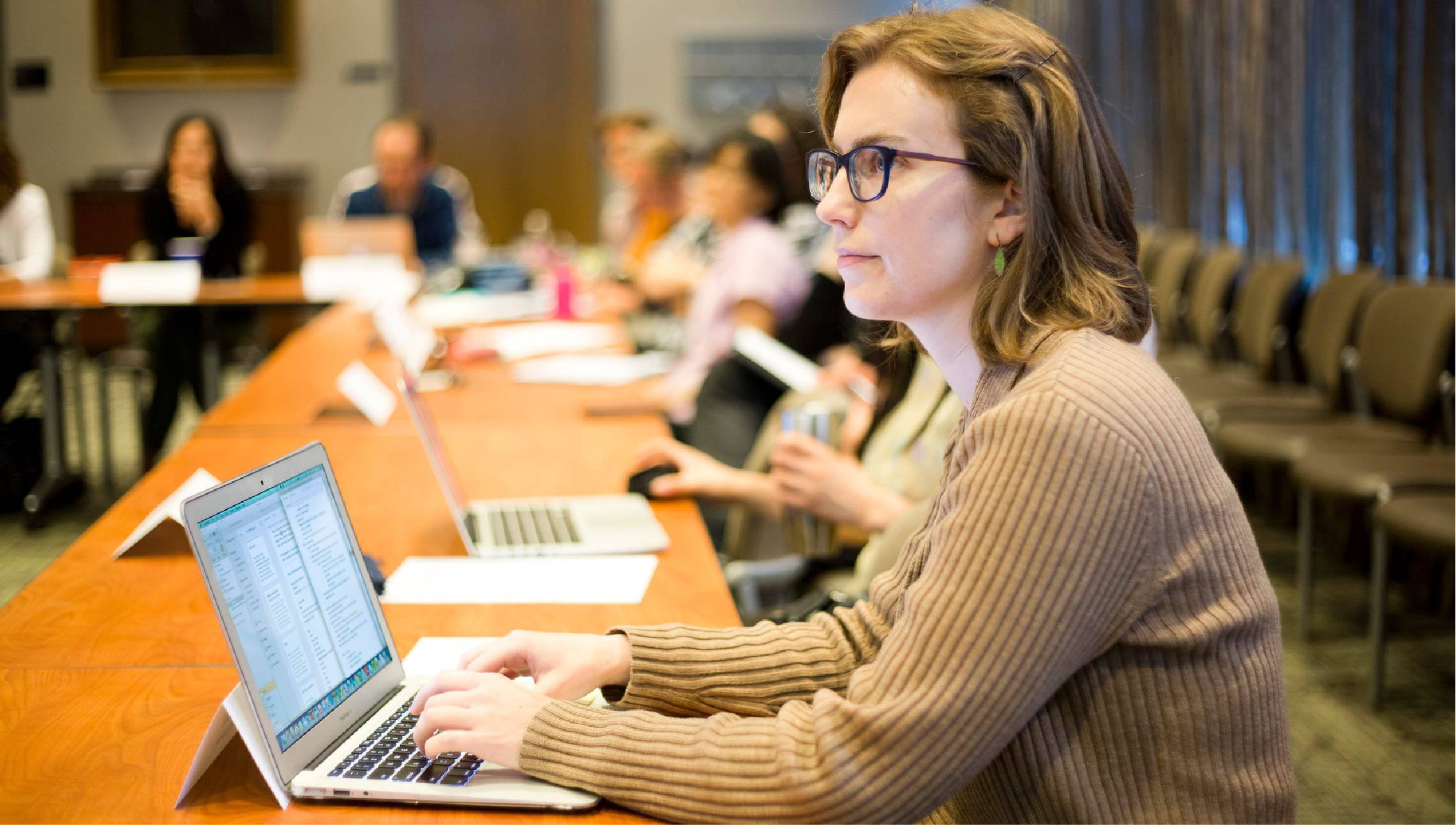 Workshops and Events
---
The Center for Faculty Development and Excellence is dedicated to cultivating a culture of lifelong learning, faculty development, and integrative teaching. As part of this effort, the CFDE provides workshop opportunities and events that enable faculty members to improve teaching and pedagogy approaches.
Session 2 - ARTIFICIAL INTELLIGENCE AND THE FUTURE OF HIGHER EDUCATION
Friday, March 24, 12:00-1:30PM
This Q&A with faculty experts will focus on the medium-and long-term impact of artificial intelligence for pedagogy and higher education. The panelists will include
Eric Weeks (Moderator), Director, CFDE, and Associate Vice Provost for Faculty Affairs
Lauren Klein, Associate Professor English and Quantitative Theory and Methods, Emory College of Arts and Sciences
Fei Liu, Associate Professor of Computer Science, Emory College of Arts and Sciences
Matthew Sag, Professor of Law, Artificial Intelligence, Machine Learning, and Data Science, Emory Law
Phillip Wolff, Professor of Psychology, Emory College of Arts and Sciences
This series is sponsored by the Emory College Honor Council, the Center for Faculty Development and Excellence, and A.I. Humanity.
Navigating Difficult Conversations informed by Melody Stanford Martin's Brave Talk 
Monday, April 17, 2023, 12:00-1:00pm (on Zoom)
Kelly Duquette, Cecilia Gomez, and Donna Troka
In her book, Brave Talk: Building Resilient Relationships in the Face of Conflict, Melody Stanford Martin uses the framework of "impasse" to walk the reader through theoretical and practical approaches to navigating conflict. In this session, we will highlight some of her approaches and discuss how they may be applied on our campus. Brave Talk is available for free on JSTOR at this link.
Participants are encouraged, but not required to read the book before the session.
Decolonizing and Indigenous Pedagogies
Monday, April 24, 2023, 12:00-1:00pm (on Zoom)
Kelly Duquette, Cecilia Gomez, and Donna Troka
As Lenape-Potawtomi scholar and educator, Dr. Susan Dion, reminds us: reconciliation is not just an issue between Indigenous peoples and their governments. In this discussion, we'll think about two major concepts in decolonizing pedagogies: (1) Dion's concept of the "perfect stranger;" and (2) Eve Tuck (Unangax̂) and Wayne Yang's "settler moves to innocence," both which describe the belief that settler/non-Indigenous folks are "off the hook" when it comes to Indigenous activism and issues. What can we as instructors do to disrupt this positioning? How can we center Indigenous worldviews and ways of knowing in our classrooms? We'll spend time learning together about the Transformational Indigenous Praxis Model (TIPM) and relational Indigenous leadership philosophies in higher education.