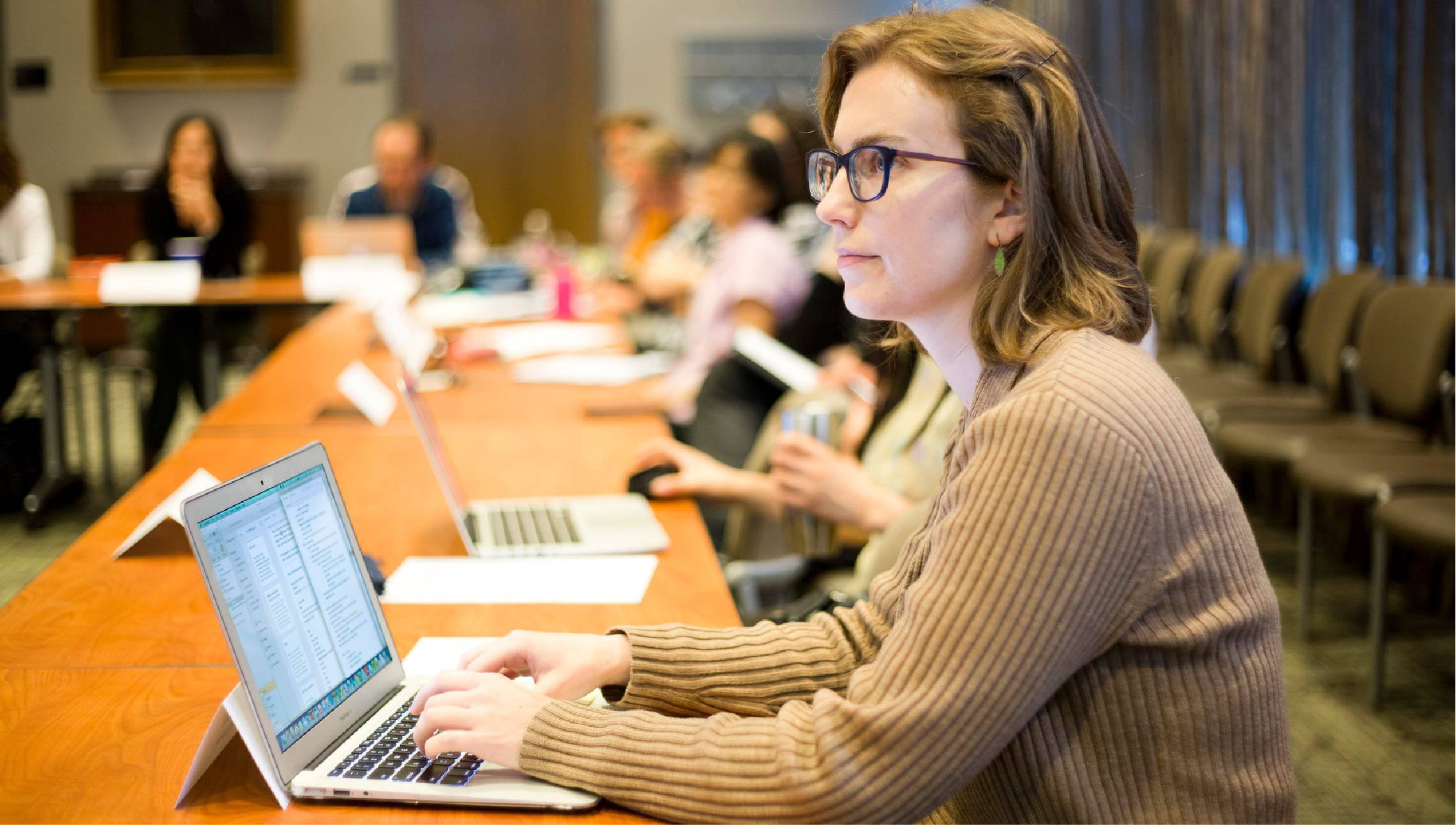 Workshops and Events
---
The Center for Faculty Development and Excellence is dedicated to cultivating a culture of lifelong learning, faculty development, and integrative teaching. As part of this effort, the CFDE provides workshop opportunities and events that enable faculty members to improve teaching and pedagogy approaches.
COVID-19, Masking, Disability, and Inclusion 
Thursday, November 3 from 12:00-1:30pm 
Though most of the country has moved past COVID and is back to "normal," for high risk and immunocompromised people (and their family members) we are still very much in a pandemic.How do we, as faculty and staff, make sure that we are serving our high risk and disabled students during a pandemic on a campus (and in a city) where there is no mask mandate? What strategies can we employ in our classrooms and in our events to make sure that everyone has equal access and feels safe?  
Join in on a conversation with
Noni Bourne, Associate Director of Academic Programs, Dept. of Epidemiology, RSPH 
Allison Butler, Director & ADA Compliance officer, Department of Accessibility Services 
Alison Cammack, Postdoctoral Fellow, Department of Epidemiology, RSPH 
Facilitated by Kelly Duquette and Donna Troka of the Center for Faculty Development and Excellence (CFDE). Readings will be made available upon application for the event. 
This session is part of a series on Disability as a DEI Issue co-sponsored by the CFDE in the 2022-2023 academic year.