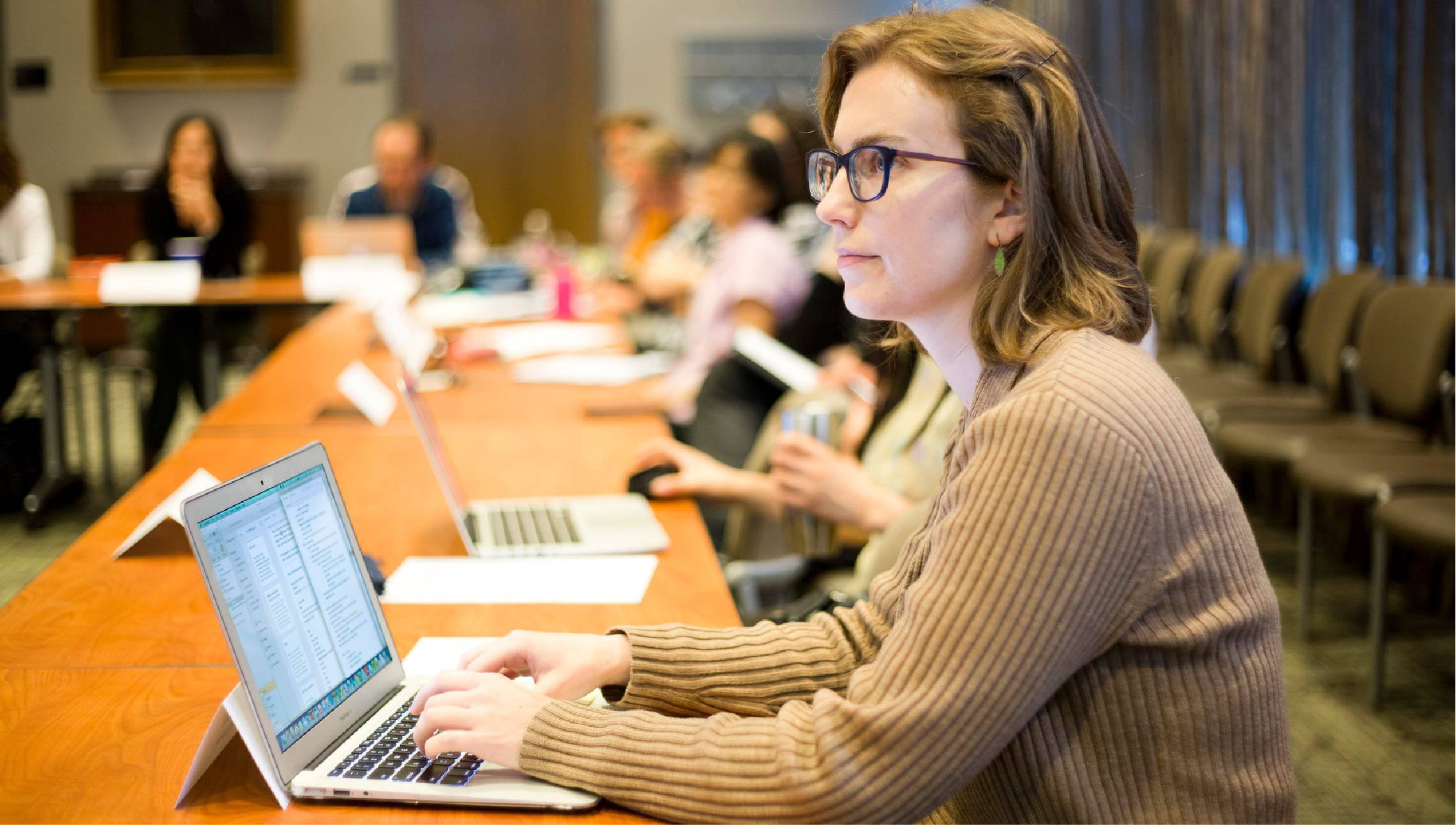 Workshops and Events
---
The Center for Faculty Development and Excellence is dedicated to cultivating a culture of lifelong learning, faculty development, and integrative teaching. As part of this effort, the CFDE provides workshop opportunities and events that enable faculty members to improve teaching and pedagogy approaches.
Exploring Chat GPT for Teaching (in person only)
Tuesday, September 26, 2023, from 10:30am-12:00 noon
Jones Room, Woodruff Library
Are you curious about ChatGPT? Would you like to be guided on how to use it? Join us as we learn together!

In this in-person, hands-on workshop we will explore what ChatGPT is, the basics of how it works, and possible applications for teaching and learning. Working in groups, all participants will be able to interact with this AI tool, as well as test some of their own writing prompts, to critically analyze what ChatGPT does with them. Participants will leave the session with a better understanding of this tool and a personal plan on next steps for their own learning. We strongly encourage participants to sign up for their own free, AI/ChatGPT account before the session, to make the most of our time together.
This session is open to faculty, staff, graduate students, and post-doctoral scholars. Please let us know if you need any accommodations.